WOMEN'S COSTA RICA HIKING AND SUP ADVENTURE RETREAT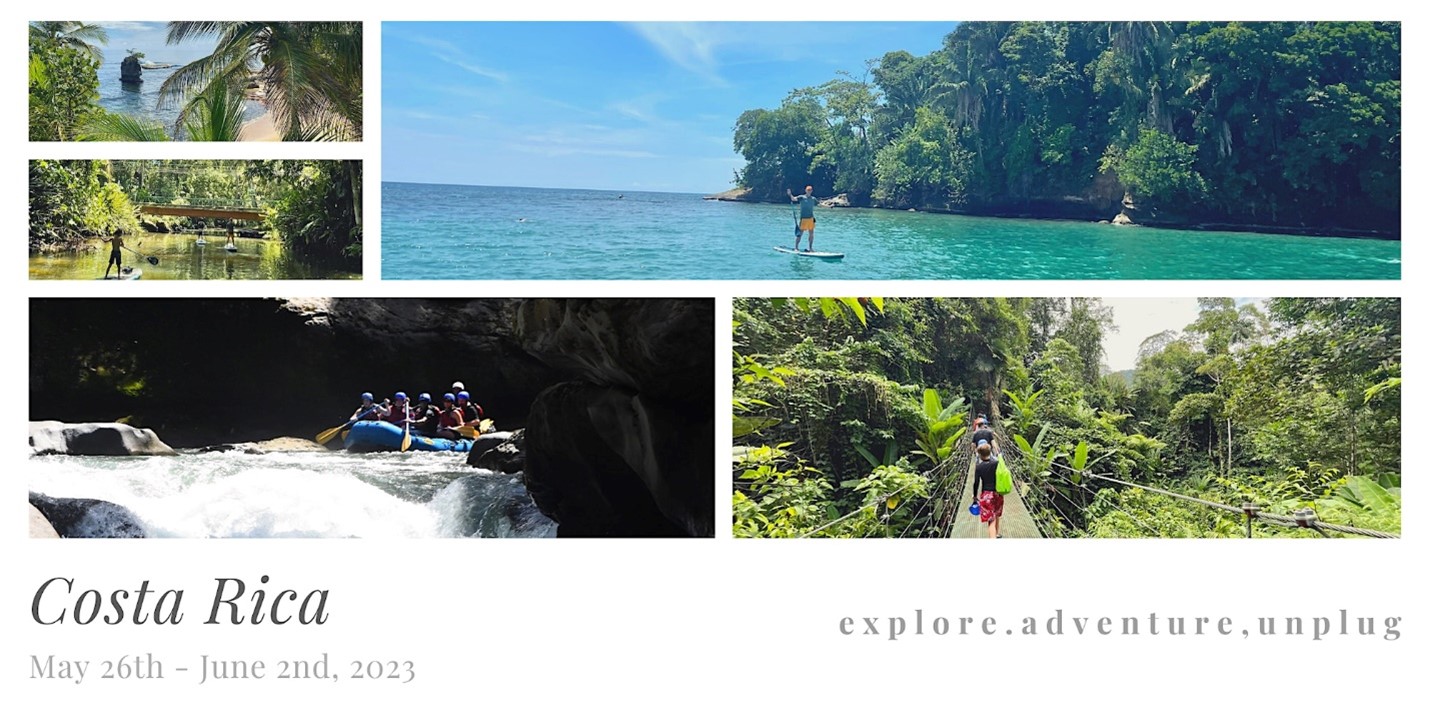 May 26th – June 2nd, 2023!
Join the team with Life's 2 Short Fitness for an off the beaten path Costa Rican adventure!
We have teamed up with the Pacuare Outdoor Center to offer this magical 8 day trip that includes hiking (or trail running), rafting, SUP, yoga, cultural immersion and so much more!
You've never experienced Costa Rica like this. Our POC partners are expert local guides, passionate about helping travelers to discover the real Costa Rican flavor through true adventure and world-class accommodations paired with delicious and healthy authentic cuisine. You will be traveling with coaches Lauren Jones, hiking/running guide + SUP instructor and Jaime Fiske SUP and yoga instructor.
This experience is all about exploration for all fitness levels. Hike and paddle through virgin rain forests, beneath towering volcanoes, along pristine beaches and remote landscapes that make up the small villages and towns that dot the countryside.
Costa Rica is come to one of the worlds most vast and rich ecosystems where we will see sloths, toucans, howler monkeys, hercules beetles, giant tortoises and more in the wild.
———> View our sample itinerary to get a feel for what is in store for you and pay your deposit now to save your spot!
https://drive.google.com/file/d/1OuNSljdG1SniubFPsG_n6u3m2iDpghhY/view?usp=sharing
We are only taking small groups on these adventures to maximize time with guides/coaches and help to create a feeling of camaraderie with your fellow attendees (and after the trip new lifelong friends!).
Accommodations:
Private rooms and shared (double occupancy) available.
Fees:
Shared: $2895
Private: $3395
Discounts:
– Pay in full before Dec 1st and save $50!
– L2S members save $50 on final invoice
– SUP Sisters members save $25 on final invoice
– L2S + SS members save $75 on final invoice 
Payment plans are available!
After the deposit we can break up the fees into monthly payments, please contact Lauren to set this up at: lifes2shortfitness@gmail.com
https://facebook.com/events/s/womens-costa-rica-hiking-yoga-/801826980997873/