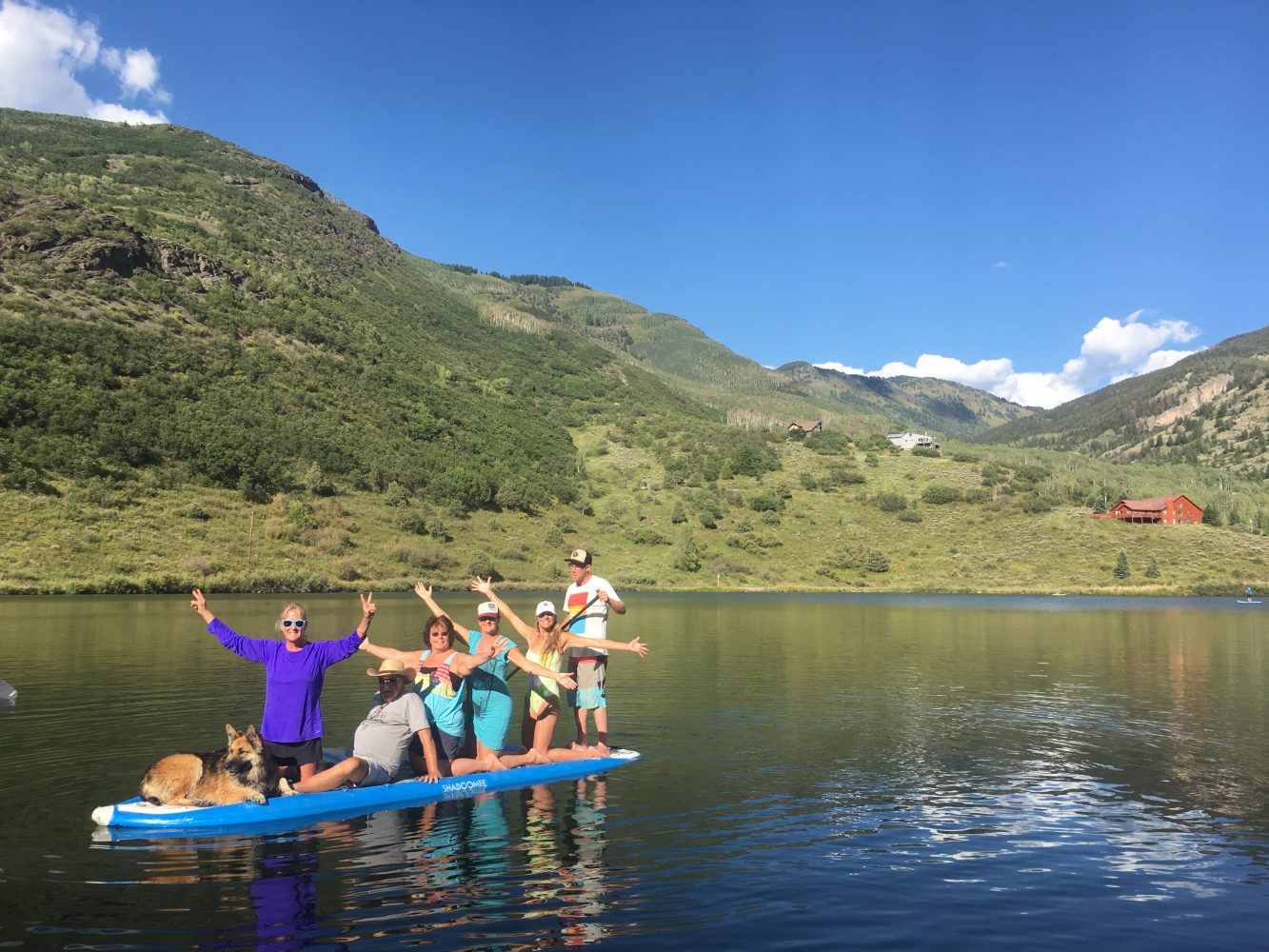 We are a SUP (Stand Up Paddle Board) company located in Marble, CO.  We rent Stand Up Paddle Boards from the SUP Shed, 3 minutes from Beaver Lake.
We created SUP Marble in 2018 to bring a "Voyage to Tranquility" to the locals and tourists that come to Marble.
Our mission:
Our mission is to educate water users in order for them to stay safe on the bodies of water located around the surrounding area.  It is important to us to make sure to educate the locals and tourists how to respect the water. How to leave no trace and pack in-pack out.
What makes us stand out:
We offer people a great Colorado/Marble experience. By sustaining the thought of "Safety first, fun second."
We offer dry land training through PSUPA (Professional Stand Up Paddle Board Association) and ACA (American Canoe Association) so that people are educated on Water Safety and SUPing.
PFD's (personal flotation devices) are provided with each board rental.  The PFD needs to be on the SUP at all times while on the water and each PFD has a whistle. Federal law requires all children under 13 to wear a PFD.
Who we are:
Jaime has been a PSUPA (Professional Stand Up Paddleboard Association) SUP (Stand Up Paddleboard) flat water level 1 teacher since 2018 and ACA (American Canoe Association) Level 2 flat water instructor for the last 2 years. Jaime has taught dryland lessons at the SUP Shed, water lessons at Chair Mountain Ranch, 13 Moons and Harvey Gap. Jaime grew up around water her whole life, as a lifeguard, a swimmer, she worked on a yacht leading scuba diving tours, she SUPed for her first time in the Sea of Cortez about 14 years ago. Jaime has fallen in love with the sport and wants to share her love of the sport and the tranquility it brings her with others.
Safety:
• When we take people out to SUP we stand by our motto of "Safety first, and fun
Second."
• We go through a variety of pre-trip planning techniques such as checking the weather before we head out on the water, we check on the participants swimming background, and we have a 10-15 minute dryland safety talk. We go over emergency situations, so our participants know what to do if wind was to pick up on the lake.
Education:
Jaime is a professional/natural educator, she's been teaching a variety of ages and has been practicing since 2004. Cyndi and Jaime love to connect with their clients and renters, it's hard not to talk for hours with them after their rental experience. We feel that providing the Town of Marble and tourists with our rental/educational services that we are bringing safety and fun to the sport.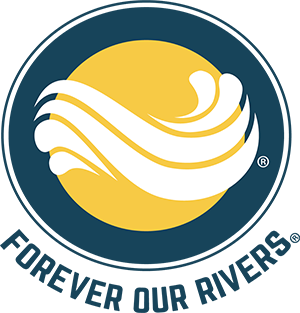 Rivers are the lifeblood of our community. We are proud to partner with Forever Our Rivers to ensure our rivers are safeguarded now and into the future.